2D Dwarf Digger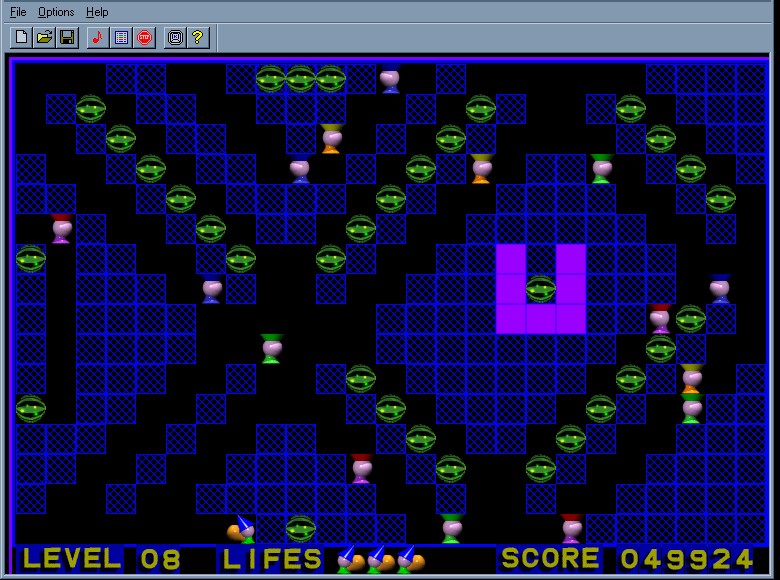 DIG, EAT AND ESCAPE in this arcade-style puzzle game.

Dig gallerys on the ground, eat all the green glugons, and escape from the bad guys.

Your mission is to pass the 30 levels of increasing difficulty.

The shareware version comes with 6 levels available.

The entire package is available at: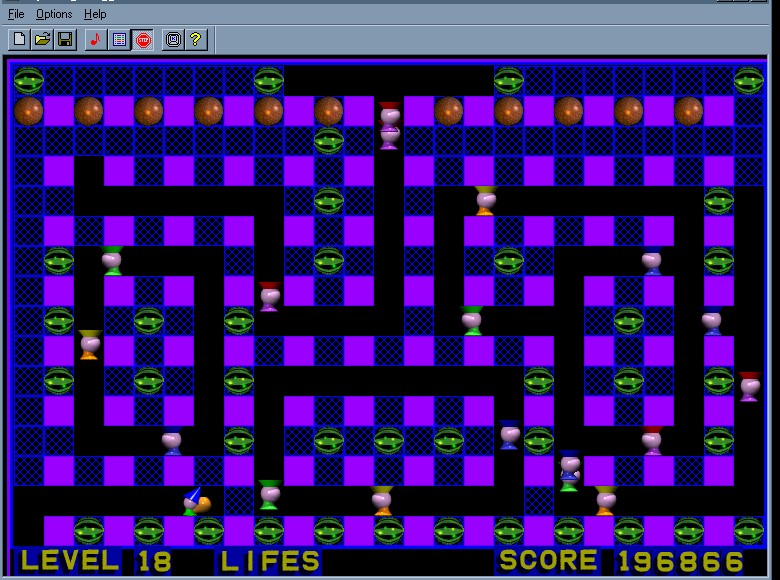 If you had trouble, download the entire package and reinstall it.
If you know the registration code, use it to register the program.
Contact us to obtain more information.